Workshop 2017
NATIONAL REPORT CARD NETWORK WORKSHOP – BRISBANE 2017
DAY ONE – PLANES, TRAINS AND SOCIAL GAMES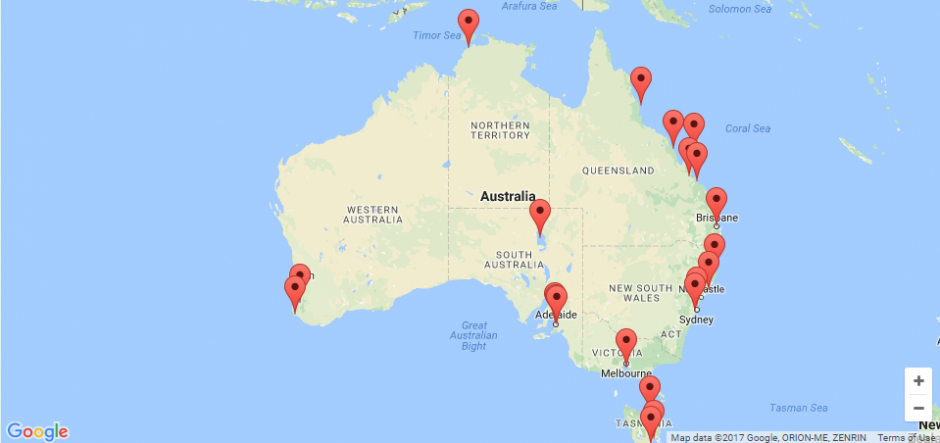 THE JOURNEY
Travelling from far and wide all over Australia, the National Report Card Network joined forces in Brisbane to participate in the 2016 Workshop. Anyone who got a chance to look at the network map agreed that it looked fantastic.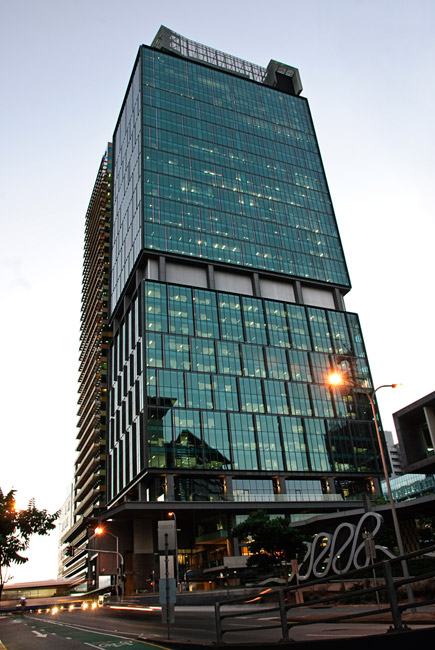 400 GEORGE STREET
Whilst everyone settled in and checked-in to their hotels, it was impossible to miss the enormous 400 George Street building where the workshop was held. A massive thankyou to the Queensland Government for sponsoring the workshop location and catering morning tea and lunch over the two days.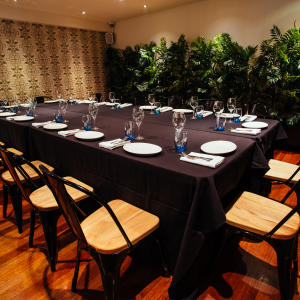 DINNER FOR TWENTY
After a busy day of travelling on planes and trains, everyone still had some energy left in them to meet and greet over dinner at 'PUBLIC' in Brisbane. Fitzroy Partnership for River Health sponsored an exquisite dinner including drinks to fuel the socialising. There was even a social game to help get everyone acquainted and everybody seemed to value this interaction.
"Being part of this network has made me realise there's a lot of support available to help with report card development." – Emma
DAY TWO – DOWN TO BUSINESS
MORNING PRESENTATIONS
Kicking things off for the first day of the workshop was a series of speed reporting presentations from almost twenty different presenters. The presentations were limited to five minutes with three slides in each. This ensured each region could officially introduce themselves and provide a quick overview of their report cards.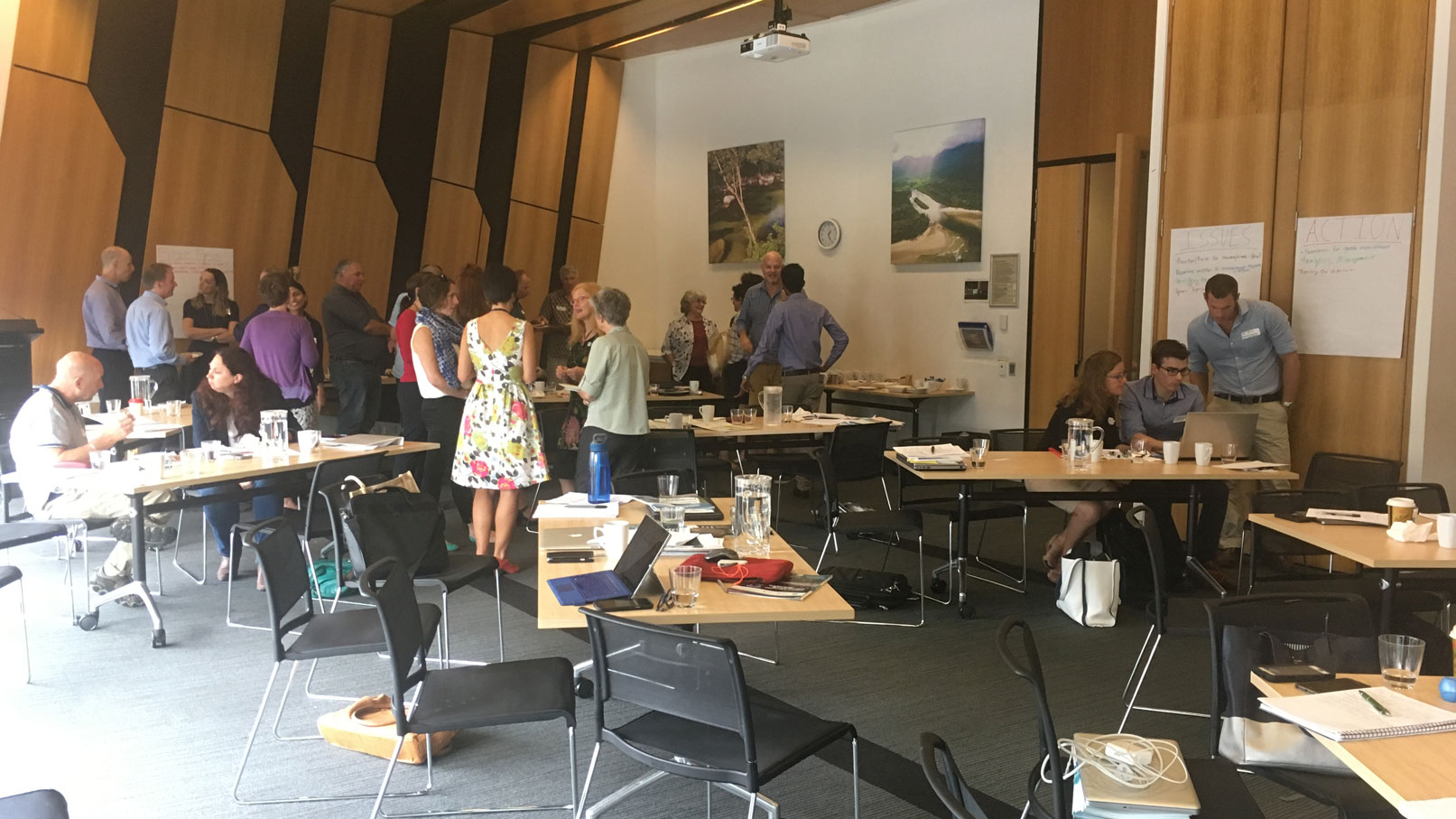 LUNCH TIME
With presentations and report card demonstrations taking up most of the morning, a wholesome lunch was on everyone's mind. Following on from carrot slice and muesli biscuits for morning tea, lunch included healthy wraps, sandwiches and a variety of fruit. Thanks again to the Queensland Government for also sponsoring the catering, it helped keep everyone's brains ticking.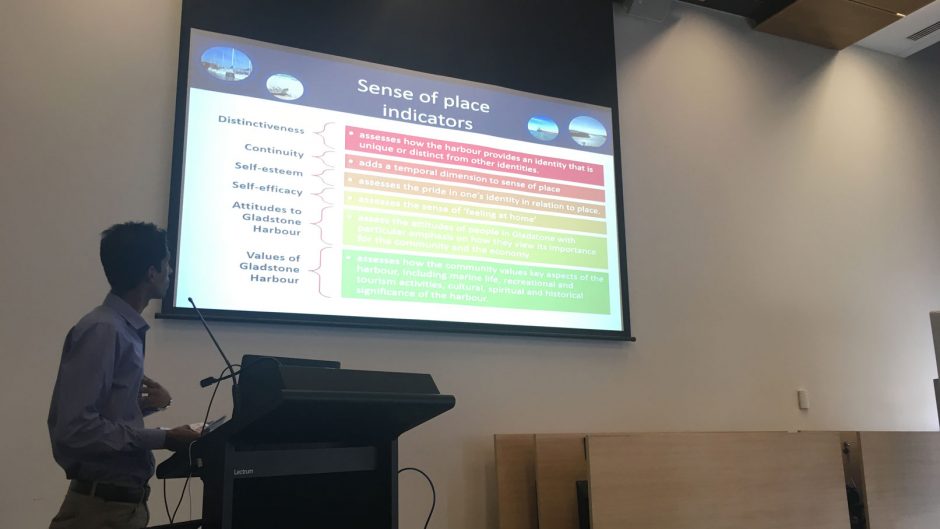 AFTERNOON PRESENTATIONS
With lunch out of the way everyone was ready for another round of presentations which covered cultural reporting, engagement and stewardship. Stewardship was found to be a particularly important element by most workshop attendants. It seemed that understanding cultural reporting also helped to realise the importance of report card development from a different perspective.
BUS TOUR
The first day had proved to be a great start for the workshop with many interesting report card presentations from across the nation. The only way to top it all off was with a bus trip provided by Healthy Land & Water visiting the Yurala St Restoration Project Enoggera Creek (SOWN), Mt. Coot-tha lookout and the impressive Rain Bank stormwater facility. There was even a few interviews during the bus trip that were later used to produce a reflection video for day one of the workshop. This video is available in the Workshop Library at the bottom of this page.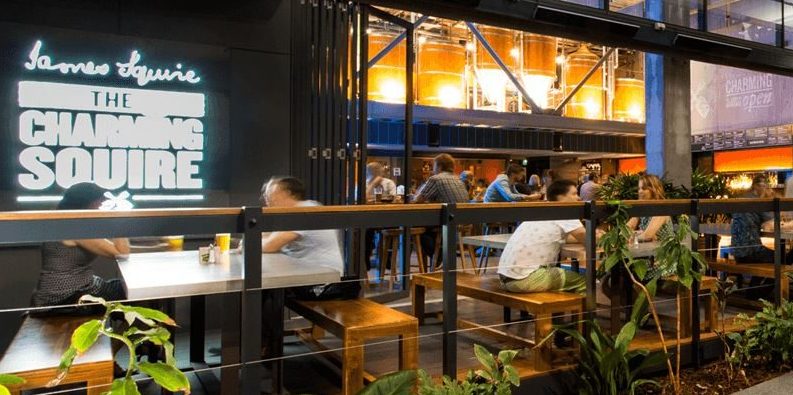 THE CHARMING SQUIRE
By the time the tour was finished, every member of the national report card network was ready to score their hunger extremely high. Luckily though, Gladstone Healthy Harbour Partnership was sponsoring dinner at The Charming Squire in Brisbane which included fantastic mains and irresistibly rich desserts. Thanks again to GHHP for sponsoring everyone's meals.
"Having a web tool for report cards seems like the only
logical option to progress report card development, for now at least." – Charlie
DAY 3 – THE GRAND FINALE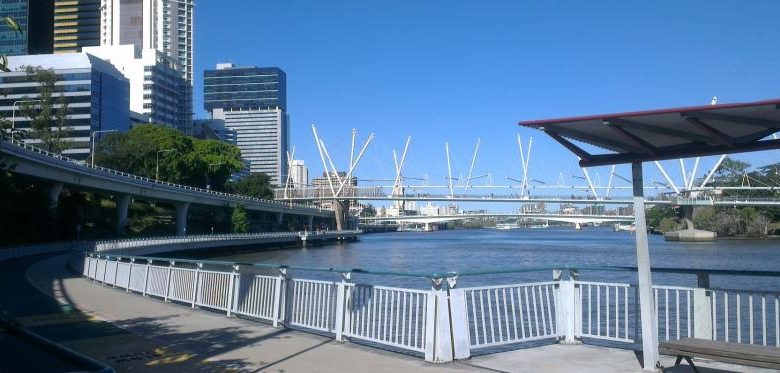 EARLY MORNING RUN
At the crack of dawn an early morning run was organised that welcomed any level of ability to attend. Unfortunately it was really quite early in the morning and most workshop attendants needed some well-deserved rest after the first day of the workshop. Next year some additional incentives might need be offered to make the early morning run more tempting.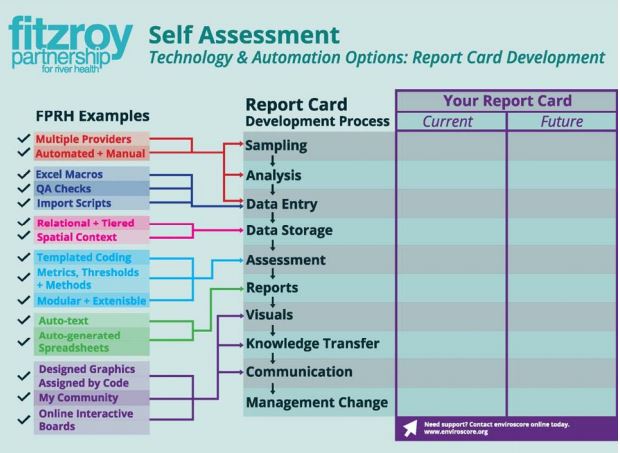 MORNING PRESENTATIONS
The final day of the workshop started where the first day ended; a reflection video where a few attendants were asked some questions about day one. Tiered reporting and report card BMI presentations followed shortly after with the inclusion of a few engaging activities. Towards the end of the morning a session was dedicated to technology and automation which explored the quality and efficiency improvements these tools provided.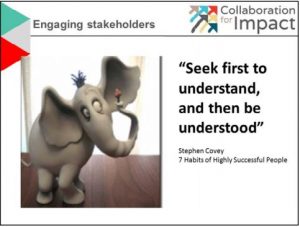 AFTERNOON PRESENTATIONS
As the workshop was drawing to an end, the communication division was primed and ready to engage everyone with their presentations. Everyone was intrigued and impressed by the role play session that encouraged attendants to view a scenario from a stakeholder's perspective. Another communication presentation followed with emphasis on the importance of marketing report cards and considering promotion perspectives.
HOME TIME
With home time drawing near, a quick reflection of the two day workshop was presented which reminded everyone of upcoming topics and important key messages derived from the workshop. A reminder for everyone in the network, the next teleconference in 2017 will be held on the 14th June at 1pm EST. Future topics for discussion included investigation of how report cards are used for decision making and guiding on ground action including community engagement outcomes.
And finally, well done to everyone who was able to attend and contribute to the 2017 National Report Card Network Workshop. A special thankyou to sponsors of the workshop and everyone who helped make the workshop possible.
"This network allows so many regions to connect and discuss ideas
which is key for report card innovation and development." – Luke
WORKSHOP SPONSORS
WORKSHOP LIBRARY
Workshop 2017
If you couldn't make it to the 2017 workshop but would like to contribute to the library, please contact us using the form below.